To build resilient remote villages in South Sudan through locally-led quality maternal & child health, inclusive education and peace building programs.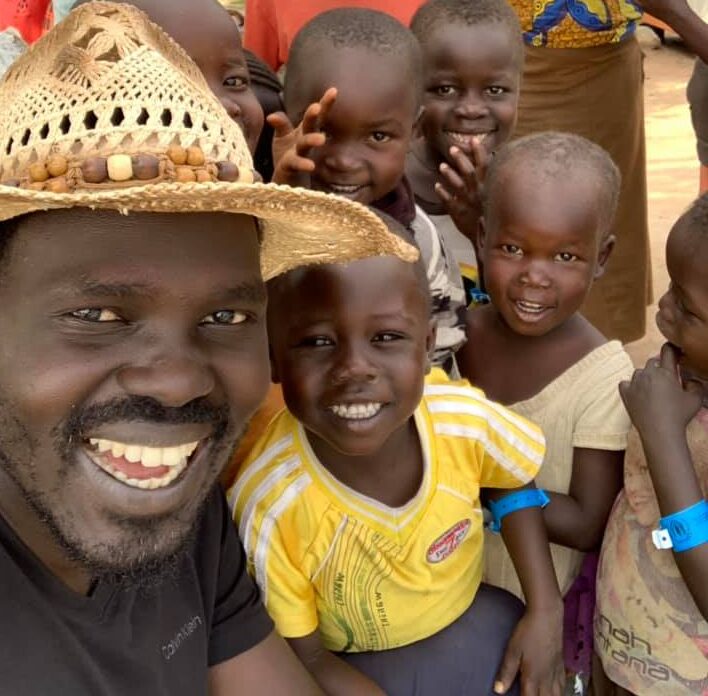 Dr.Arik was born in Lou Ariik Village in South Sudan. He was fortunate to obtain an early education under a Tamarind tree which propelled him to fight all challenges and become a medical doctor. It is with this humility and gratitude that he founded Akougook Initiative to inspire change in his troubled home community in Lou-Ariik.
At Akougook Initiative, we empower the Lou-Ariik community through our three arms of Health, Education and Peace Building.
We provide unbiased medical care to all the local communities as the only clinic serving 300,000 people
We facilitate young children to take charge of their future through education, a chance Arik himself benefited from.
We empower the youth with nonviolent conflict resolution techniques to promote peace through our trainings
Reality women and Children face right now in South Sudan
Akougook Initiative strives to encourage peaceful independent and resilient villages
in South Sudan through provision of sustainable healthcare and education.Your
contributions have gone a long way in extending these services to the people of
Lou Ariik as shown on our Impact page.
We look forward to your support in kind.
Support Akougook Initiative
Subscribe to Our Newsletter
Subscribe to receive  updates on
Akougook Initiative's ongoing activities.